Picture Frame Kit for MODO
Picture Frame Mesh-op
Interactively generate picture frame geometry with preset aspect ratios and scalable UVs.
Useful for,
Interior design and visuals.
Concept art.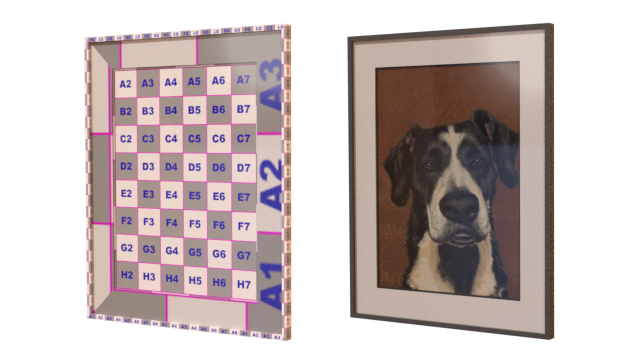 Masks and Materials
Auto-magically add an item mask and materials to a Picture Frame mesh-op in a single-click.
Useful for,
Adding part-name masks ready for your custom materials and textures.
Adding base materials for each part of a Picture Frame mesh-op.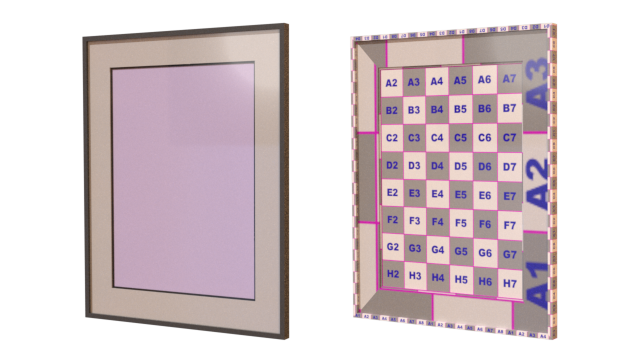 Requirements
This plugin requires MODO (not indie), see top of page for compatible versions.
An internet connection is required to access the User Manual.
Supported operating systems: 64-bit only,
1 The Linux version is compiled and tested on both Ubuntu 18.04 (LTS) and Arch (Rolling). Linux is my primary development platform.
2 macOS from Monterey onwards (12+) is NOT supported.
License
Price shown is for a single-user license ("single seat") of the Picture Frame Kit. Prices shown may vary due to exchange rate fluctuations and exclude VAT (e.g. Europe). Read all Terms and Conditions.
Limitations
Custom Shapes/Profiles — Not yet supported.
Matboard — Only supports the creation of mounts with a single aperture.
UVs — Stacks rather than packs, which is left as a downstream task if required.