Part Names to Masks
Use for
Creating part-type material masks for every polygon part with a single click.
Overview
Automagically creates a part-type material mask (group and material) for every part name within your scene. This command scans the whole shader-tree and will not create duplicates of the masks for each part name.
Workflow
To use this command,
Left-click on the 'Part Names To Masks' button in the Arch-E user interface.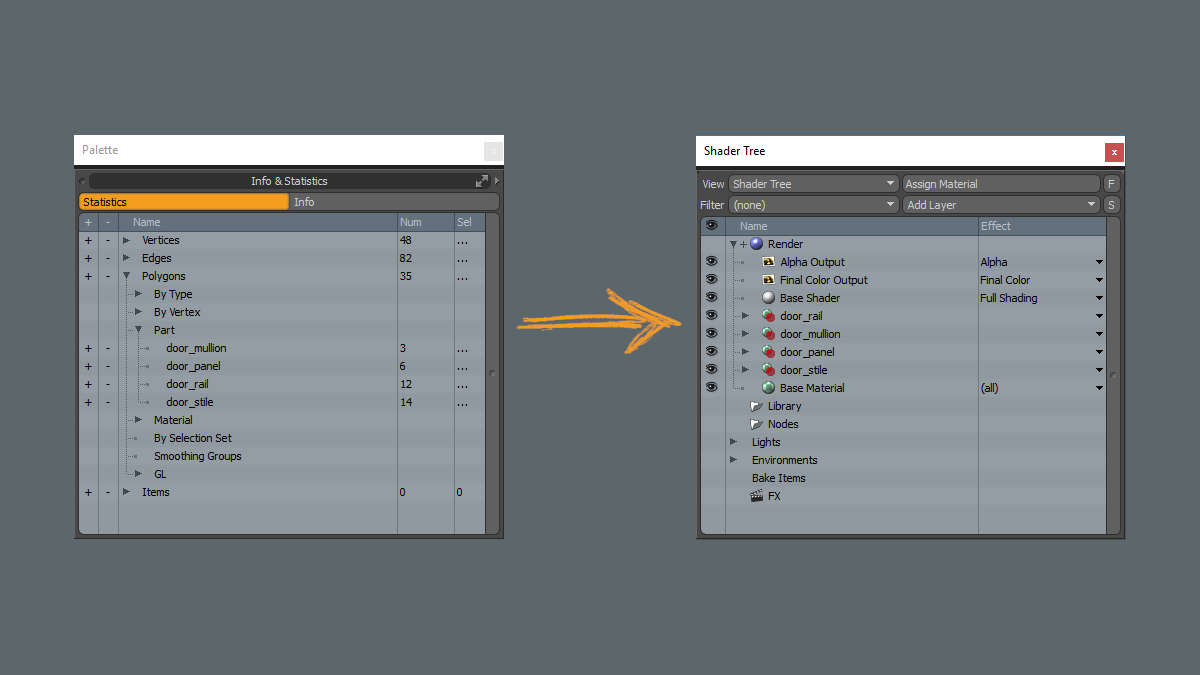 User Interface
The button for this command is located under the Labs Kit section of the Arch-E user interface.
Getting Started
Labs
Window Maker
mARCH Classics
Updates